More info
Honda Snow Plow
Brand New 88" x 26" DK2
SUMMIT II Electric Snow Plow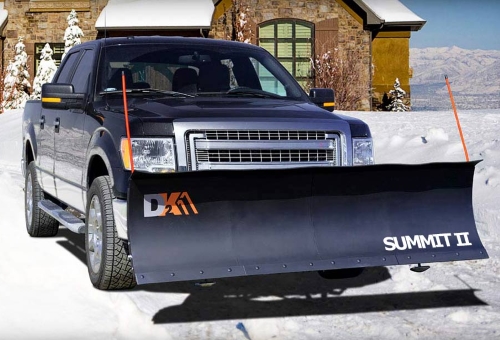 Our SUMMIT II is the largest of our 3 snow plows weighing in at 300lbs with a blade dimension of 88" wide by 26" high. This unit is best suited for larger pickup trucks and larger parking lots and driveways.
Forget the snowblower, this plow can take care of any snow removal job, big or small! Combine this with one of our salt spreaders to make your truck or SUV an all-in-one snow solution!
ORDER ONLINE NOW OR
CALL 1-866-606-3991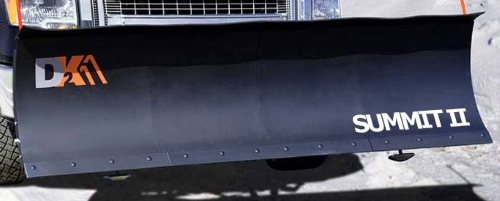 ORDER ONLINE NOW OR
CALL 1-866-606-3991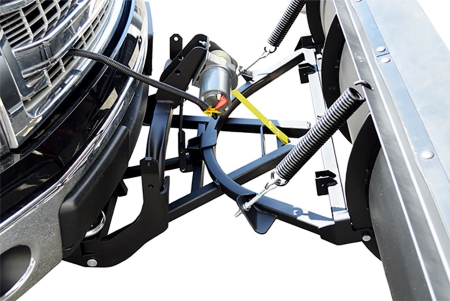 Features:
Fits most light trucks and SUV's (find your vehicle's custom mount here)
Easy to mount – simply slides onto your custom vehicle specific mounting brackets in seconds. Slide out and roll away for storage
An electric winch lifts the blade, controlled from inside your warm vehicle for easy up and down snow control
Blade angles set and lock manually with a single lever lifting a pin to 3 blade locking positions: straight on, angled to the right, and angled to the left
Powder coated all-steel construction with UV protected paint
Locking castors allow easy plow attachment, removal, and roll away storage – just lower the wheels and roll the unit to wherever you want it
ISO 9001 certified manufacturer
1 year limited warranty
Ships in a single carton on a standard size pallet
Specifications:
Item Number: SUMM8826
Blade Dimensions: 88 Inches Wide x 26 Inches High
Assembled Weight: 296 lbs
Gross Weight: 301 lbs
Box Dimensions: 46 Inches x 36 Inches x 18 Inches
Includes:
Electric Wireless Winch
Snow Deflector
Wiring Harness
Castor Kit
Cutting Edge
Plow Markers
Skid Shoes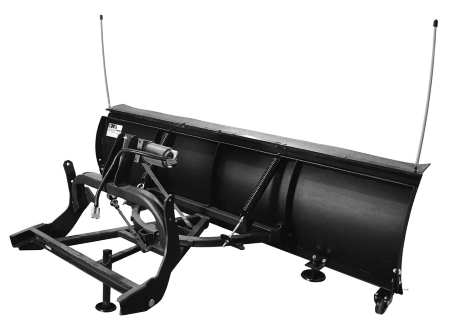 ORDER ONLINE NOW OR
CALL 1-866-606-3991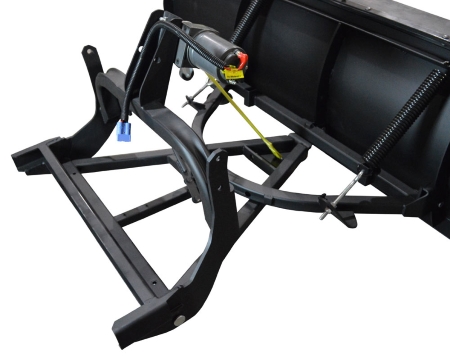 ORDER ONLINE NOW OR
CALL 1-866-606-3991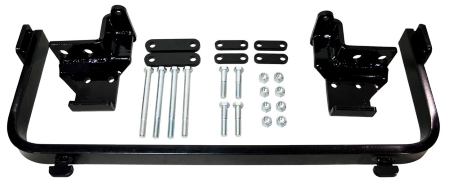 ORDER ONLINE NOW OR
CALL 1-866-606-3991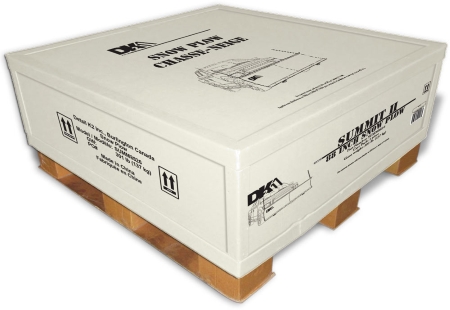 ORDER ONLINE NOW OR
CALL 1-866-606-3991

ORDER ONLINE NOW OR
CALL 1-866-606-3991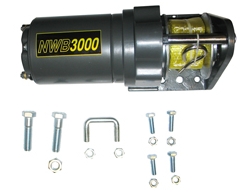 Snow Deflector
Made of a strong rubber compound

Keeps snow away from the windshield and drives the snow down to enhance plow performance.


Deflector Kit comes pre-drilled and ready for installation.

Net weight: 1.1 lb. / 0.5 kg

Deflector Kits are sold complete and are ready to install with hardware and steel mounting plate.

Steel Cutting Edge
Manufactured with a hardened steel to meet the harshest conditions

Replacement cutting edges are sold as complete kits including attaching hardware and scraper edge.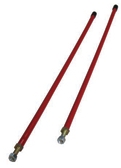 Plow Markers
Allow the operator to see the edge of his plow from the cab providing maximum visibility for increased performance and safety.

made from polymer plastic that can withstand the coldest days.

Markers are easy to assemble and bolt directly onto the blade.

Markers are shipped two (2) per set and includes all mounting hardware for easy installation.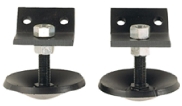 Skid Shoes
Designed to set the scraping height of the cutting edge.

It is common for the edge to run 1/2"-1" higher than the surface when plowing gravel driveways/lots or catching unwanted objects.

Rampage skid shoes come two per (2) and including all mounting hardware for easy installation.

ORDER ONLINE NOW OR
CALL 1-866-606-3991